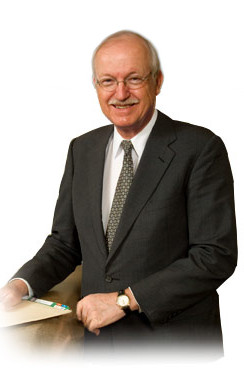 Address:
6800 W. Interstate 10, Suite 250
San Antonio, TX, 78201
Dr. Pontius is a board certified orthopaedic surgeon specializing in joint replacement, arthroscopy, fracture trauma and sports medicine.
Dr. Pontius is actively involved in education and medical research. He is Board Certified by the American Board of Orthopaedic Surgery. He is also a member of the American Academy of Orthopaedic Surgeons, the American Medical Association, the Bexar County Medical Society, the Texas Medical Association, the Texas Orthopaedic Association, the American College of Physician Executives and the Sigma Xi Research Society of North America. He is a clinical assistant professor of orthopaedic surgery at the University of Texas Health Science Center of San Antonio.
Dr. Pontius has been active in sports medicine on the community level, acting as the Team Physician for a local high school for many years. He also served as the Team Physician for the San Antonio Grand Prix and assisted Dr. Jack Henry as Team Physician for the San Antonio Spurs and the San Antonio Missions.
Dr. Pontius has served as Chief of the Medical Staff at Humana Hospital in San Antonio. He was also named by his peers to Texas Monthly Magazine's List of "Super Doctors" and to San Antonio Magazine's list of "Top Doctors".
He attended Tulane University on an academic scholarship and graduated with a Bachelor of Science degree. In addition to his academic pursuits he was a record-setting field goal specialist for the Tulane University varsity football team.
Following undergraduate school he received an educational grant and earned a Masters of Science (M.S.) and a Doctor of Philosophy (Ph.D.) degree in Mechanical Engineering with a Bio-Mechanical subspecialty.
Concurrent with his biomedical studies, Dr. Pontius attended Tulane University School of Medicine where he graduated with the Gold Scalpel Award for Excellence in Surgical Research.
Following medical school, he completed a general surgery internship at Charity Hospital of Louisiana and then completed a four-year residency in orthopaedic surgery at Wilford Hall USAF Medical Center in San Antonio, Texas.
Subsequent to his training, Dr. Pontius served in the United States Air Force where he was an orthopaedic surgeon and the Chief of Surgical Services at Sheppard USAF Regional Hospital in Wichita Falls, Texas. For his service during that time he was awarded The Air Force Commendation Medal for Meritorious Service. He has been in private practice in San Antonio for over 20 years.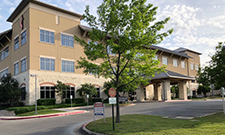 6800 W. Interstate 10, Suite 250
San Antonio, TX, 78201
San Antonio, Texas
| Title | Address | Description |
| --- | --- | --- |
| Center for Orthopaedic Surgery & Sports Medicine | 6800 I-10, Balcones Heights, TX 78201, USA | |