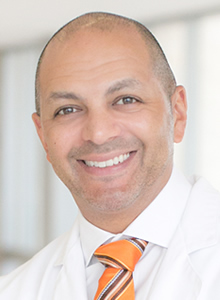 Address:
1139 E. Sonterra Blvd
Ste 205
San Antonio, TX 78258
Ash Dabbous, MD is board certified in Obstetrics and Gynecology and a Diplomat of the American College of Obstetrics and Gynecologists. He currently serves as the Director of Robotics for Methodist Stone Oak Hospital. He has held this post since pioneering the Robotics program since its inception in 2009. He holds an academic appointment at the University of Texas Health Science Center in the Department of Urology as a Clinical Professor.
Dr. Dabbous specializes in Female Pelvic Medicine and Reconstructive Surgery, also known as Urogynecology. Specializing in the care of women with Pelvic Floor Disorders, and providing expertise in the diagnosis and treatment of conditions of female pelvic organs and pelvic floor dysfunction. Over the last 12 years, he has assisted his colleagues in the community with complicated patients with these types of disorders. As a consultant for his colleagues, he has developed a wide breadth of up to date treatment options tailored to the specific patient conditions. He has become an expert in dealing with many of the mesh complications that have arisen.
Dr. Dabbous is one of a few physicians to have performed over 1,000 robotic surgeries. Ranking him in the top 5 percentile nationally in volume for benign Robotic Gynecological Surgeries. Dr. Dabbous is the first surgeon in South Texas to be certified in Single-Site Gynecologic Robotic Surgery. Bringing minimally invasive surgery to a higher level and creating better outcomes and less downtime for his patients. He has participated internationally in robotic surgeries, symposiums and programs honing his skills while advancing his expertise in the field.
Dr. Dabbous is passionate about providing state of the art surgical techniques to improve patient outcomes while providing quality compassionate care.
Associations/Affiliations
American Urogynecology Society
American College of Obstetricians and Gynecologists
American Medical Association
Texas Medical Association
Licensure and Board Certification
Board Certified, American College of Obstetricians and Gynecologists
Fellow, American College of Obstetricians and Gynecologists
Diplomat, College of Obstetricians and Gynecologists
Texas Medical License
Appointments
Director of Robotics, Methodist Stone Oak Hospital, San Antonio, TX
Chairman – Department of Women's Services, Methodist Stone Oak Hospital, San Antonio, TX
Clinical Professor, UTHSCSA Department of Urology
Assistant Professor, UTHSCSA Department of Gynecology
Assistant Professor, University of Texas Southwestern Medical Center, Dallas, TX
International Robotics Proctor
Davinci Proctor in Robotic Surgery
Baylor University, Waco, TX:
Bachelor of Science
University of Texas Health Science Center at San Antonio, San Antonio, TX:
Doctor of Medicine
Fort Worth Hospital Programs, Fort Worth, Texas:
Residency OBGYN
Emory University School of Medicine, Fellowship, Atlanta, Georgia:
Pelvic Reconstruction Surgery
Professional Interest
Urogynecology
Robotics
Pelvic Reconstructive Surgery
Female Incontinence
Advanced Laparoscopy and Gynecological Surgery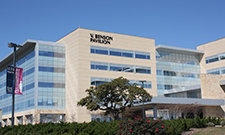 1139 E. Sonterra Blvd, Ste 205
San Antonio, TX 78258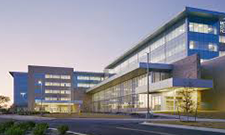 1139 E Sonterra Blvd,
San Antonio, TX 78258
| Title | Address | Description |
| --- | --- | --- |
| | 1139 E Sonterra Blvd #205, San Antonio, TX 78258, USA | |