CHRISTUS Santa Rosa Medical Group Welcomes Dr. George Girgis
|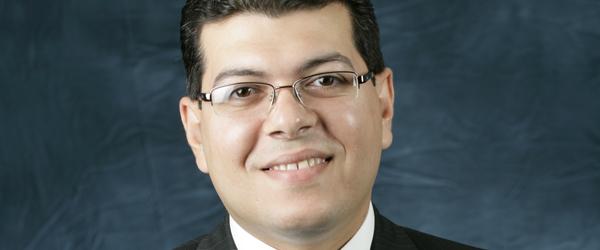 Dr. Girgis' Family Medicine practice is located at 11212 State Highway 151, Suite 205 (Medical Building II) in San Antonio, Texas 78251. His office is now accepting patients at 210.703.8955.
"I am excited and proud to join CHRISTUS Santa Rosa Medical Group with such an accomplished and dedicated group of physicians," said Dr. Girgis. "Our practice provides a broad spectrum of family care services to the Westover Hills neighborhood – the fastest growing area in San Antonio."
The practice is open Monday through Friday, 8 a.m. to 5 p.m.
"The addition of a physician like Dr. Girgis strengthens our group of physicians serving patients in San Antonio," said Michael Fecher, vice president of physician alignment, CHRISTUS Santa Rosa Health System. "We are fortunate to have him as a new member of our team of professionals dedicated to the CHRISTUS Santa Rosa Health System mission of extending the healing ministry of Jesus Christ."
Dr. George W. Girgis, M.D. graduated from the University of Cairo, Egypt, with a bachelor's degree in medicine and surgery. He recently completed his family medicine residency at University of Texas Health Science Center San Antonio (UTHSCSA). He is a member of the American Medical Association, the American Academy of Family Physicians and the Egyptian Medical Syndicate. Dr. Girgis spent several years as a volunteer at the Christian Medical Ministry and St. George's church, both in Cairo, Egypt. Now at home in San Antonio, he enjoys reading, swimming, football and spending time with his wife and two children.