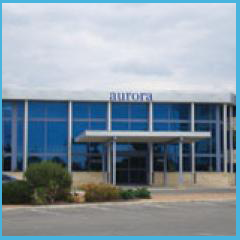 Address:
9102 Floyd Curl Drive
San Antonio, Texas 78240
Phone Number:
(210) 247-0888
Link:
aurorabreastcenter.com
---
Welcome to Aurora Breast Center, where patient come first. It is our vision to offer compassionate care with the state of art technology. We are the only facility in San Antonio to feature the Aurora MRI, which is the only FDA approved breast dedicated MRI. We offer comprehensive breast imaging including digital mammogram, breast ultrasound and breast MRI.
If you have breast cancer or family history of breast cancer you can obtain consultation with our breast specialist, who will evaluate you and request special tests like breast MRI or genetic testing for BRCA1/2 mutation as necessary. We have the capability of doing stereo tactic (mammogram), ultrasound and MRI guided biopsy as well. Our aim is to minimize the time gap between diagnosis and treatment of cancer by amalgamating services in one roof.
Nobody wants to be diagnosed with cancer and not all abnormal mammograms are cancer. Being seen by a breast specialist, will help cope with the emotional trauma and system barriers interfering with the diagnosis and help patient, choose the best available treatment. We aim at vertical integration of diagnosis with treatment, leading to early detection and cure of breast cancer. Be assured to receiving compassionate, professional and personalized service when you visit Aurora Breast Center- your breast center.
---
---
Doctors in this Practice